Missions Ministry presents:
"MISSION POSSIBLE"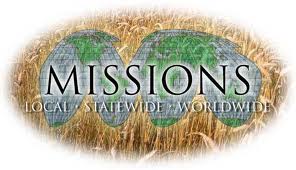 If you would like to know more about us, or financially support the missions team at New Beginnings Church of God please contact the church office at 541-671-0856. Your gifts and prayers are needed and greatly appreciated!
You can pledge a monthly payment or make a one time donation to the Mission Possible Ministry of New Beginnings Church of God.
Thank you for your support and prayers
'Go into all the world and preach the good news to all creation' Mark 16:15